Veterinary Assistant - Radiology
San Antonio
Texas
Hospital Support
Opening Statement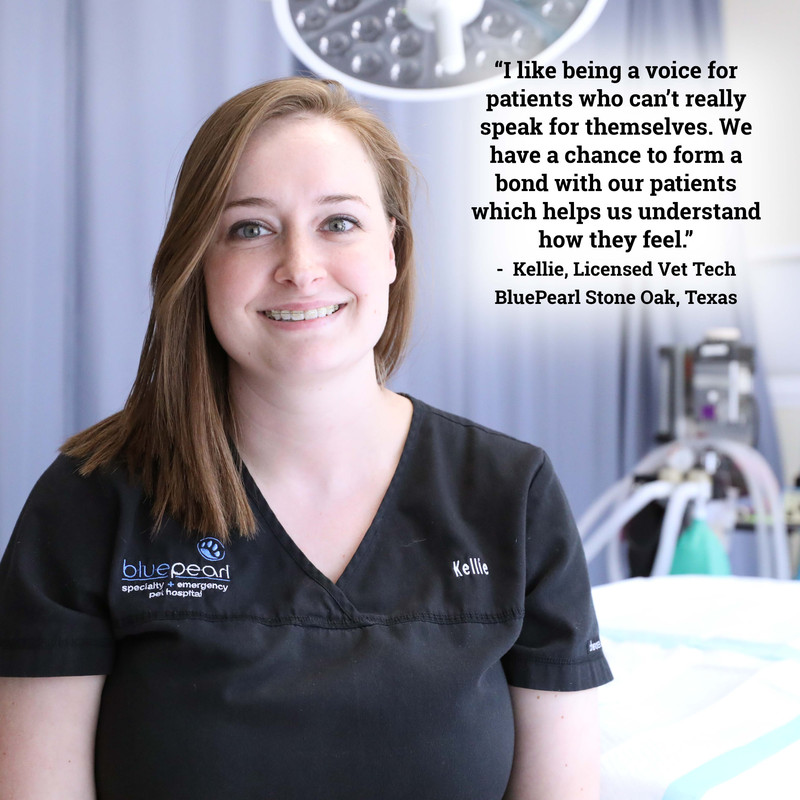 BluePearl Specialty + Emergency Pet Hospital in San Antonio (Stone Oak), TX is hiring!
Description
BluePearl's San Antonio location is hiring an extraordinary Radiology Veterinary Assistant
Are you a passionate technician looking to improve your skills in the veterinary field?
Do you want an opportunity to work with some of the brightest veterinary professional in this industry?
If you have been looking for a way to advance your career, please check us out.
BluePearl Veterinary Partners has an immediate need for an experienced Veterinary Assistant for Radiology to join our team located in San Antonio! The primary function of the Veterinary Assistant is to be responsible for helping with treatments of stable hospitalized patients and helping with stable outpatient diagnostics and treatments.
As a Radiology Veterinary Assistant
Running the machines for MRI, CT, and Fluoroscopy.

All floor assistant duties

Assisting in Radiology with day to day responsibilities

Assisting in Ultrasounds.
What can you expect from BluePearl?
BluePearl Veterinary Partners grew from the dreams of numerous veterinarians who believed pets should have access to high quality, groundbreaking healthcare.
Why BluePearl?
Our passion is pets. We offer Trupanion pet insurance and discounts to our associates for pet treatments, procedures, and food.

We encourage you to grow with us. Our technicians are leveled by their skillset and move up in level as they gain more skills and experience. We are focused on developing our associates into leaders through talent development programs and leadership workshops. As a member of Mars Veterinary Health, our associates have endless opportunities to advance in his/her career.

In order to transform and lead the industry through innovative quality medicine and care, we understand the importance of continuous learning. We offer annual continuing education allowance, free continuing education sessions, our own BluePearl University for training, and our clinicians have access to over 2,000 medical journals.

We value your health and well-being as an associate by providing you with the following:

Health, dental, vision, and life insurance options.

Flexible work schedules.

Time to reset, rewind, and reflect through our paid time off and floating holiday plans.

A regional licensed social worker who can provide guidance, advice, and tips/tricks on how to maintain a healthy lifestyle while working in a fast-paced emergency and specialty care environment.

We promote a family-like culture in our hospitals. We are all in this together. We believe in working together to lead the industry by enriching lives through remarkable care for pets.

BluePearl is committed to a diverse work environment in which all individuals are treated with respect and dignity. We are an equal opportunity employer and all qualified applicants will receive consideration for employment without regard to race, color, national origin, religion, creed, sex, age, disability, genetic information, marital status, citizenship status, sexual orientation or affectional preference, or gender identity or expression, protected veteran status, or any other characteristic protected by law. If you need assistance or an accommodation during the application process because of a disability, it is available upon request. The company is pleased to provide such assistance, and no applicant will be penalized as a result of such a request. We are an Equal Opportunity Employer and a Drug Free Workplace.